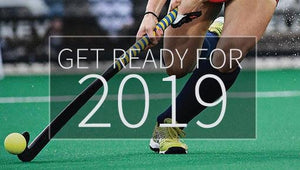 Top 5 Reasons to use a Chamois Grip
NEW YEAR, NEW YOU, NEW GRIP!? 
So it is back to playing hockey this week for most of us, the turkey has long been stuffed and NYE is a distant memory. So why should you treat your stick and your hands to a new grip?
HERE ARE OUR TOP 5 REASONS
Your stick is only as good as your grip
1. PERFOMANCE

Your grip is an essential part of your hockey equipment. Think of it much like the tyres on your car or bike. If they aren't functioning correctly, no matter what, you won't get the best performance.
2. BETTER GRIP
A Shammy Shack Chamois Grip will give you the best grip in the wet and dry, a lot better than your standard grip. It will also reduce vibrations on those cold Winter night training sessions.
3. LOOK AFTER YOUR HANDS
A Shammy Shack Chamois grip is one of the softest grips you can get so it looks after your hands.
4. BEST VALUE
Shammy Shack grips are still amazing value - 3 Core grips for only £9.98. So why not treat yourself and get enough to last the rest of the season.
5. LOOKING GOOD
With a huge choice of colours and customisation you can look great on the pitch, we all know we play better when looking and feeling good.
Check out how cool this dog feels!

CHOOSE YOUR GRIP
---