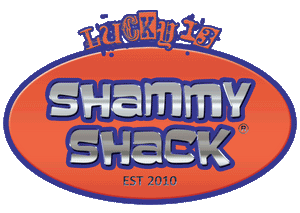 OUR 13th SEASON - Wars, Financial Disasters, Pandemics and we are still going strong!
We can't believe that we are entering our 13th Season of providing chamois grips. It only seems like yesterday when we were the first company in the world to start selling coloured chamois grips. Why is 13 so important to us though? Well, 13 has been our lucky number for as long as we can remember. It all started with selection to the South East of England Team back 37 years ago and being allocated with the no.13 shirt which had been worn by Sean Kerly previously. 

So we would like to offer something special to you, our loyal customers, who have seen us through Covid, Brexit, Wars, a new King, several new governments and an Olympic Gold Medal for GB Ladies Hockey Team. A lot has changed but can you believe we are still charging the same for a Core Shammy Shack Grip as we did back in 2010. We decided then that we wouldn't use packaging as it was harmful to the environment and we have stuck to that. We promised we would give the best choice and value in the world and we have managed to achieve that. 
We would like to give something back, so every 13th day of the month we will be giving you the chance to win a mystery prize if you have been one of our customers. Don't forget to check your emails, you never know it could be you.
---